EnvisioKnit User's Manual
Download a print-friendly version (PDF).
Table of Contents
The Chart Editor
Stitches
Settings
Tools
Border Mode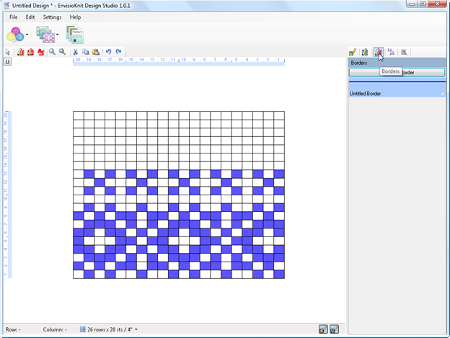 The border editing mode lets you draw borders on your chart. The available borders are shown in the palette on the right.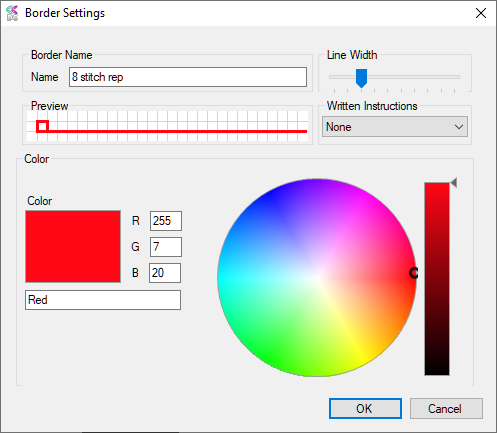 Click Add New Border to create additional borders, or double-click on a border in the palette to edit it.

Once you have selected a border, click one of the border drawing tools and begin drawing your border.
Draw Border Line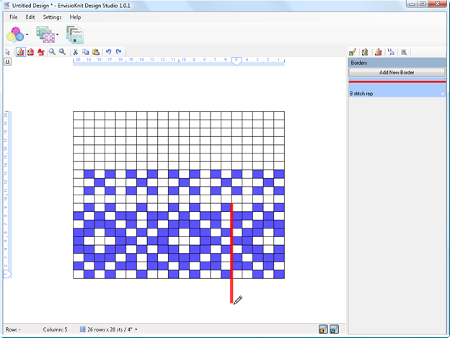 Draws the selected border on your chart. Left-click where you want the border line to start, and continue left-clicking everywhere you want an end-point. Right-click or press Escape to finish the border line.
Draw Rectangular Border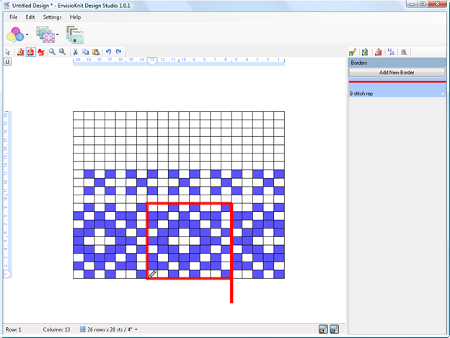 Draws a rectangular border on your chart. Left-click where you want one corner of the rectangle, and click again where you want the opposite corner. Right-click or press Escape to cancel.
Draw Border Text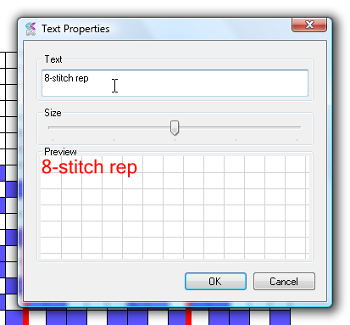 Draws text associated with your selected border. Left-click on the chart and you will get a pop up window to set the text content and size. When finished, left-click on the chart to place the text. To cancel the text placement, right-click or press Escape.
Border Select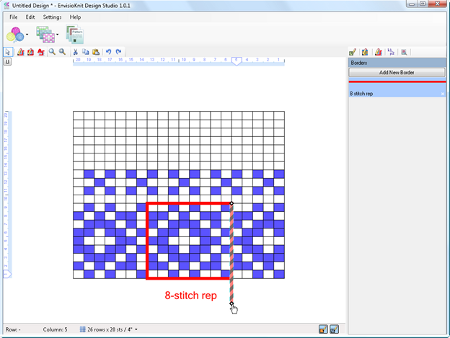 You can select and edit your existing border lines and text with the border select tool.
To edit border text, use the select tool to click on the text. The text will appear highlighted to show that it is selected. To move the text, click on it and then drag to the desired location. To change the text, double click on it and the border text editing window will appear where you can change the content and size of the text.
To edit a border line, left-click anywhere on the line. The line will be highlighted and the endpoints will be shown as diamonds.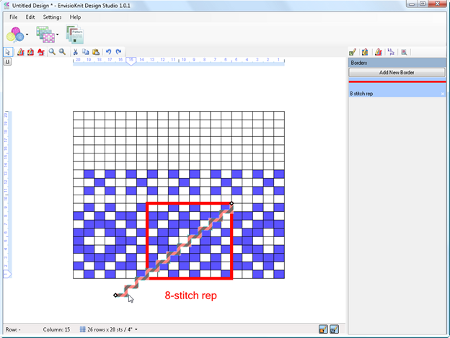 Click an endpoint to drag it to a different location...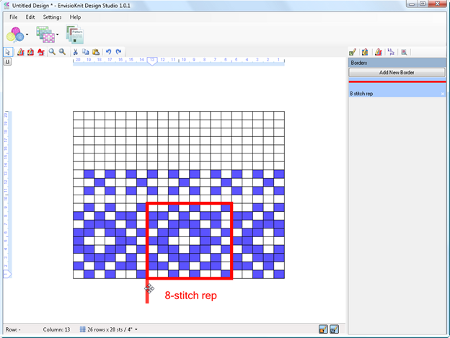 Or move the whole border line as one by clicking anywhere else on the border and drag it to the new location.