EnvisioKnit User's Manual
Download a print-friendly version (PDF).
Table of Contents
The Chart Editor
Stitches
Settings
Tools
Drawing Chart Motifs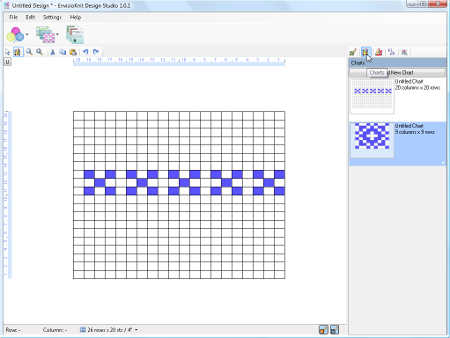 The Chart drawing mode allows you to draw on your chart using your other charts as motifs.

The Draw Chart tool is the only tool in the Chart Drawing Toolbar that we didn't see already in the Yarn and Stitch Toolbar.
Draw Chart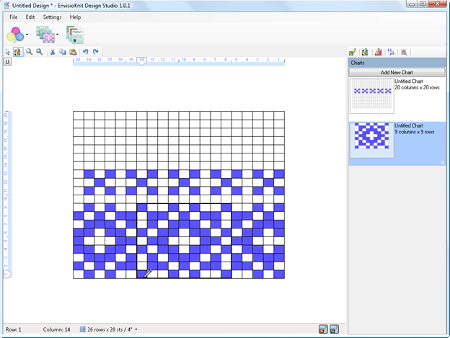 Select a chart to draw with from the chart palette on the right. Then select the Draw Chart tool button. The selected chart will follow your cursor around the chart until you click the mouse button to place it.